Subscribe now to receive the morning briefing by email.
Good morning, I'm Mattha Busby with today's essential stories.
Hong Kong protesters reject apology and vow to continue
Following protests that attracted up to 2 million people, demonstrators in Hong Kong are calling on the government to withdraw the controversial extradition bill allowing people to be sent to mainland China where their legal protections are not guaranteed. They are also demanding that the crackdown on activists ends and for police to be held accountable for brutal tactics at previous protests. Carrie Lam, Hong Kong's chief executive, apologised and suspended the extradition law, but has refused demands to resign. Joshua Wong, a prominent activist during Hong Kong's last major protests in 2014, was released from prison on Monday and said Lam was "no longer qualified to be Hong Kong's leader".
Netanyahu names settlement in Golan Heights after Trump
The Israeli prime minister, Benjamin Netanyahu, unveiled the new name of a hinterland settlement in the Golan Heights, "Ramat Trump" – or Trump Heights – built on land captured from Syria in 1967. As proceedings got under way, the Guardian's Oliver Holmes spoke to residents with Quique Kierszenbaum. "I think it will mean something for him, that there is a place in the world, far away from the States, with his name," said Naomi Ish Shalom, an organic farmer.
Scant recognition. Israel's claim to the area has been rebuked by the UN and never internationally recognised, but was suddenly given some approval by Trump in a tweet earlier this year.
Families of victims demand answers from Boeing over crashes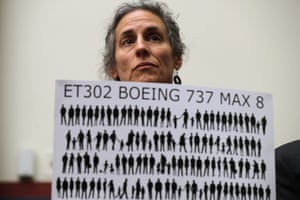 Relatives of those who died in 737 Max crashes say they should be consulted on whether the plane flies again and are demanding clarity as they file lawsuits against Boeing, and the airlines involved. Family involvement in previous air crash investigations and hearings has often come later, but with the plane potentially back in service by the end of 2019, the relatives are channeling their grief. "We just don't want there to be a third crash," said Michael Stumo, the father of 24-year-old Samya, who was on her way to start a healthcare job in Kenya.
US waste travels across world and overwhelms poorest nations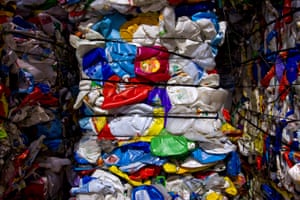 Today we are launching our new series United States of Plastic with an exclusive investigation into where the US's waste goes after it's thrown away. We're also looking at some of the biggest recycling myths, and why you're probably doing it wrong. You can read more about the series and why we're launching it here.
Crib sheet
Must reads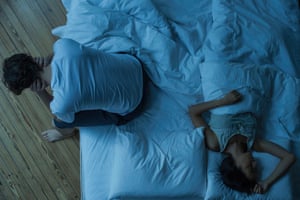 Fears that sleep trackers can have the opposite effect on the zzzs
Chronically underslept consumers are fuelling rapid growth in the sleep aids market, but sleep trackers could lead to a rise in insomnia, as those who use the gadgets report that it makes sleeping even more difficult, while there are fears over the emergence of orthosomnia, a newly observed condition described as a quest to achieve perfect sleep.
The enduring magic of the Wizard of Oz
"Somewhere, over the rainbow, skies are blue / And the dreams that you dare to dream really do come true," sings Dorothy in the Wizard of Oz, the 1939 classic that inspired everyone from David Lynch to Salman Rushdie and has turned 80 today. But how did the world fall under its dark spell?
'A minority within a minority': showcase of LGBT black and Latinx artists
Opening in pride month on the 50th anniversary of the Stonewall riots, a San Francisco show shines a light on the often overlooked work of LGBT artists. "It's essential we get our voices out there, otherwise you don't tell the full LGBTQ story, it's only one-sided," said the curator.
'I'll never have another child': the mothers failed by Mexico's hospitals
Reports to human rights officials of mistreatment towards indigenous Mexican women, and those from poor backgrounds, during pregnancy and childbirth are rising. Back in 2013, images of a woman giving birth in a hospital courtyard after being turned away by staff shone a light on women's experiences, but the same issues persist, as Nina Lakhani reports.
Opinion
With humanitarians around the world increasingly taken to court for providing those with little else than the clothes on their back, water, food and shelter, the author Moustafa Bayoumi questions whether showing compassion to migrants can be a crime.



Today's criminalization of humanitarian assistance is sustained, widespread, and growing … Who needs an invader when we can destroy ourselves, perfectly well, one trial of a humanitarian volunteer at a time.
Sport
The US dispatched Chile 3-0 to progress to the last 16 of the World Cup, with Carli Lloyd scoring a brace. The Americans face Sweden, who knocked them out of the 2016 Olympics, in their final group game.
NBA glory for the Toronto Raptors, the first non-US team to win the title, is a victory for the basketball league, Canada and the US as the sport expands around the world, writes Kareem Abdul-Jabbar.
Sign up
The US morning briefing is delivered to thousands of inboxes every weekday. If you're not already signed up, subscribe now.