July 18, 2019
Contact: Michael Tullier, APR, Office of Communications, Public Relations and Marketing

  
A National Science Foundation-funded project based at Tuskegee University to implement a new high school computer science education curriculum has received an additional $150,000 boost from the Alabama State Department of Education.
Since 2017, Dr. Mohammed Qazi of Tuskegee's Department of Mathematics has led the $1 million, multi-institutional project, "ECS4Alabama," that is training high school teachers to teach a stand-alone course called "Exploring Computer Science (ECS)."
"ECS4Alabama has been ground-breaking, as it is giving thousands of students, — largely from groups underrepresented in computing — with an opportunity to develop a very ubiquitous, yet specialized, skill required of tomorrow's workforce," said Qazi, the NSF grant's principal investigator. "Expanding the reach of computer science education is especially vital in rural areas of our state, where the subject is drastically under-taught. It's imperative that we introduce students as early as possible to computer science principles." 
To date, more than 60 teachers throughout Alabama have benefited from the ECS4Alabama program and implemented the curriculum in their respective schools throughout the state. The additional Department of Education funding will allow 12 additional teachers to participate in the program — expanding the program's reach to 72 high schools.
"Just a mere two years ago, there were no schools offering this computer science curriculum in Alabama," Qazi noted. "We are now looking at feeding patterns and seeing how many of our ECS students also take the Advanced Placement computer science course."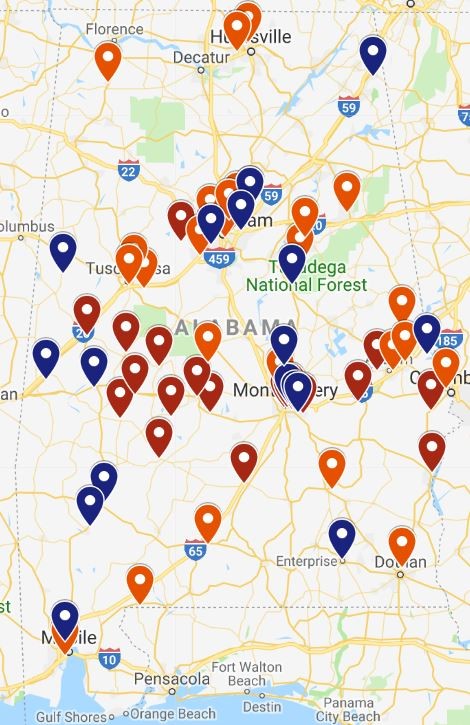 ECS4Alabama leaders recently concluded their third summer institute on Tuskegee's campus, where one teacher from each participating high school participates in curriculum training. Those trained teachers continue to receive resources and professional development throughout the following school year. Each school year, the ECS4Alabama curriculum reaches more than 2,000 students through these teachers' efforts.

The ECS course is organized around six units: "Human Computer Interaction," "Problem Solving," "Web Design," "Programming," "Data Analysis" and "Robotics." The course is a stepping stone to Alabama's Advanced-Placement (AP) "Computer Science Principles" course.

Ultimately, Qazi expects ECS4Aabama to help remedy the drastic lack of diversity in the computer science-related workforce — a setting where minorities currently constitute only 13% of the computing workforce.
"This project targets Alabama high schools whose have largely racially diverse student bodies," he said. "We must diversify this sector — both in terms of ethnicity and gender — so that professionals from all backgrounds are able to contribute at all levels of the high-tech sector."

Other ECS4Alabama partners include A+ College Ready, the Alabama State Department of Education, Auburn University, The Exploring Computer Science Team, the National Science Foundation, and the University of Alabama. For more information on the project, visit https://www.ecs4alabama.org.
© 2019, Tuskegee University